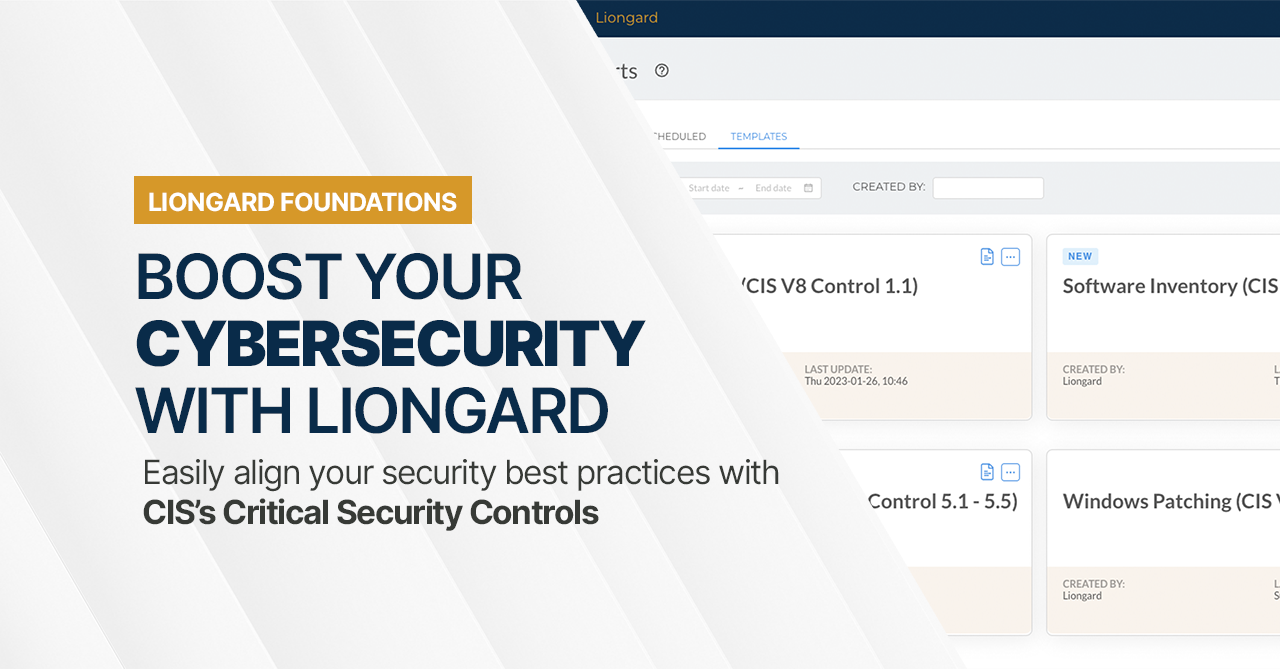 Use Liongard's automation to easily align your security best practices with CIS's Critical Security Controls
In today's fast-paced digital world, security is a top priority for any organization. With the increasing number of cyber-attacks and security breaches, Managed Service Providers (MSPs) are always looking for ways to strengthen their security posture and protect their customers' assets. 
That's where Liongard's 5 NEW CIS Report Templates come in, designed to provide MSPs with an overview of their security in five key areas. These templates, which map to specific Center for Internet Security's (CIS) Critical Security Controls (CSC), help MSPs identify areas of opportunities to increase security, provide proof of standard security practices, and help compliance officers and cyber insurance companies verify security.
Let's take a closer look at each of these report templates and their significance.
Asset Inventory (CIS v8 control 1.1) – An accurate depiction of all hardware assets is essential to understanding the environment. This report surfaces the inventory information for assets across the stack and makes it easy to identify specific devices or groups of devices based on their characteristics.
Software Inventory (CIS v8 control 2.1) – This report provides an accurate depiction of the software installed on every computer and server, helping MSPs identify any unauthorized or unnecessary software from their systems.
Email Security (CIS v8 control 9.5) – This report helps MSPs monitor email security by reviewing DNS, SPF, and DMARC records to ensure they are configured correctly. Proper configuration of these records protects domains against cyber-attacks and other security threats.
Account Management (CIS v8 controls 5.1- 5.5) – This report helps MSPs identify active, dormant, and admin users, as well as verify strong password policies. This is an important step in maintaining an accurate list of who should and shouldn't have access and keeping the security posture in check.
Windows Patching (CIS v8 control 7.4, 7.5) – This report makes it easy for MSPs to identify and verify if any patches have failed or not been installed, ensuring workstations and servers are secure.
 These 5 CIS CSC Report Templates provide MSPs with an overview of their security in critical areas, enabling them to identify areas of opportunities for improvement and provide proof of standard security practices. By implementing these templates, MSPs can ensure the security of their customers' Environments and stay ahead of potential security threats.
 Want to secure your customers more efficiently and effectively? Sign up for a demo of Liongard today!