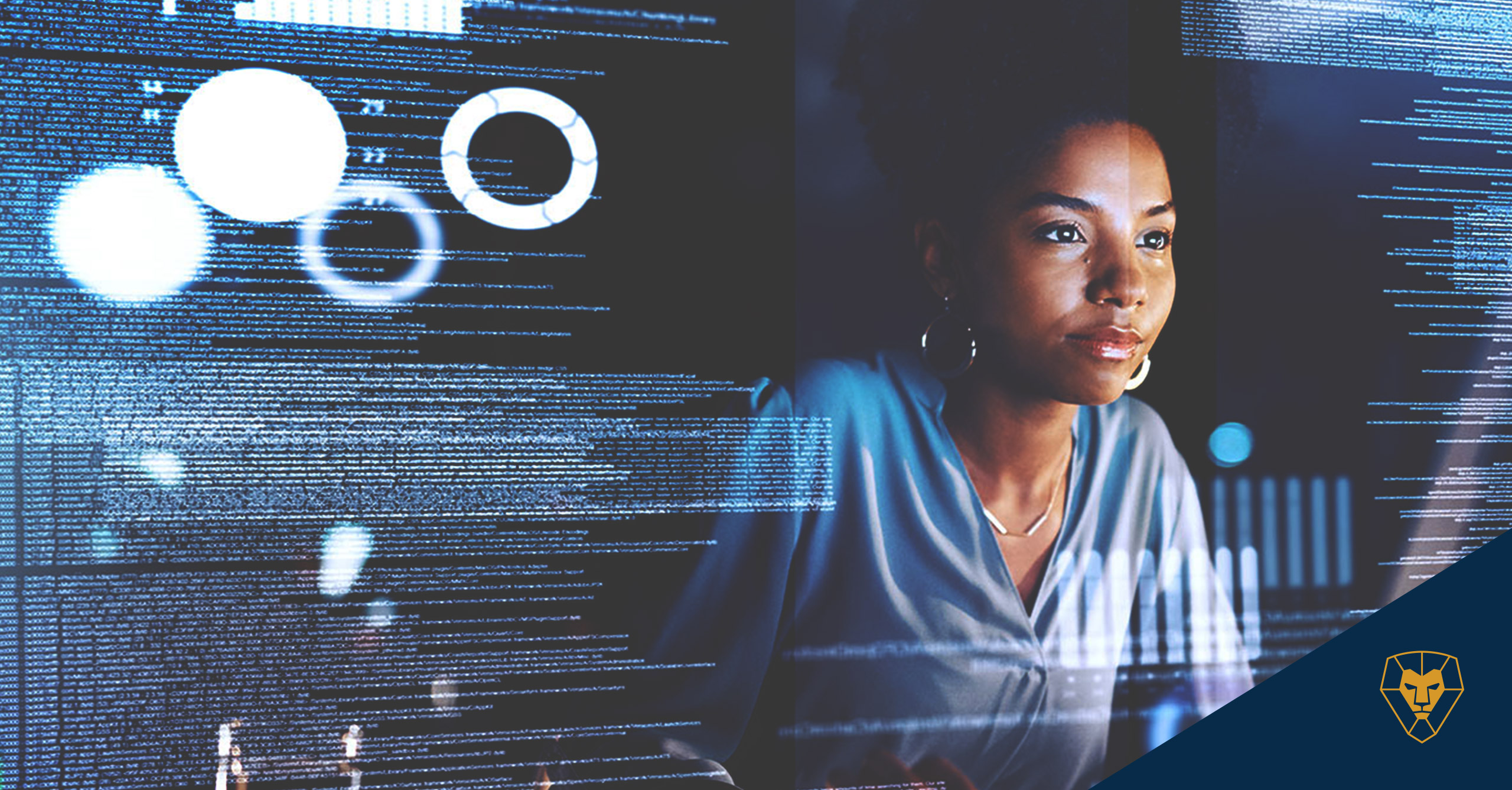 If you're a business owner, you may have heard the term "MSP" floating around your network lately. A managed service provider (MSP) is an outsourced company that manages some aspect of your business, such as IT, remotely.
Managed service providers take a weight off your business's shoulders by providing expert IT services at a fraction of the cost of your in-house IT department. These professionals have the technical expertise, automated software, and insightful solutions necessary to oversee your business's entire technology infrastructure and prevent technical issues from even occurring.
A managed service provider could provide the IT and cloud-computing overhaul necessary to save you money, bring in new customers, and maximize profits. Read on to learn more about MSPs in IT and how to choose the right one for your business.
What Does MSP Stand For?
MSP stands for "managed service provider." A managed service provider is a business that offers specialized outsourced services to other companies. While the term MSP can encompass a wide range of outsourced professions, most MSPs manage IT services.
Many MSPs classify their services into one of three categories: pure-play, staffing legacy, and high level. Pure-play MSPs focus on singular management services, staffing-legacy MSPs broaden their services to include installations, and high-level MSPs offer all of the IT solutions businesses need.
MSPs typically create a contractual agreement with their clients that details the performance and quality metrics within their services.
What are MSPs Used For?
MSPs are used for handling some of the work involved in the management of an IT infrastructure and for providing enhanced functionality to an organization; they typically do the following:
Provide technical support
Add cybersecurity to IT systems
Manage user access accounts on client systems
Offer hardware outsourcing services
Provide payroll services
Offer compliance and risk management
MSPs can be used to directly store personal information because they offer remote storage and can deploy specialist software platforms as a service.
What Managed Services Do MSPs Offer?
MSPs can offer a wide range of information technology and software services. Some tailor their services depending on the needs of each client, while others specialize in specific offerings, such as cloud productivity or help desk services.
Let's discuss a few MSP business models and the services a typical MSP offers to its client base.
Proactive Approach and Break-Fix Models
MSPs work on a proactive basis to ensure that all aspects of a business's technical systems are running smoothly and efficiently. Instead of waiting for a malfunction to occur, these MSPs work to avoid technical problems altogether, saving companies the time and money involved in dealing with the aftermath of everyday issues.
Alternatively, some providers will use a break-fix business model in which they charge companies for each infrastructure issue addressed. If your business is looking to address something specific, you may look for one that follows this billing model.
Managed IT Services
MSPs who specialize in IT can provide a wide range of services for small to large businesses. Often, these organizations offer:
General technical and internet support
Infrastructure management
Cloud productivity systems
User account access
Networks and servers management
Data security
Cloud-based monitoring
Customer help desk support
End-user systems
IT disaster recovery
Remote monitoring and management (RMM)
Mobile device management
An MSP typically provides these services through remote support over the internet or through the cloud, a trend that first began with application service providers (ASPs) in the 1990s. Some well-known ASPs included Qwest, SAP, and Hewlett-Packard.
SMB Managed Service Consumption
Small-to-medium-sized businesses can benefit greatly from hiring an MSP to perform day-to-day functions. Managed service providers can provide simple to complex services for small businesses, such as:
Email support and access
Cloud, data backup, and network setup and maintenance
Security of data
Technical support
Application management
Disaster recovery
Because small businesses may have fewer IT needs than large companies, an MSP may offer a la carte services to reduce costs.
What to Look for in a Managed Service Provider
Now that we have established the solutions a reliable MSP can bring to your company, you may wonder how to choose the right MSP for your needs. Here are a few essential factors to look for in the best-managed service providers.
Growth of IT as a Service
Outsourcing your existing IT department roles to an MSP may cut down your costs and improve efficiency. However, the best MSPs go above and beyond these benefits to grow your IT as a whole. These businesses utilize data insights to offer strategic advice, streamline your data collection, and reach a broader customer base.
High-End Automation Technology
MSPs that perform all of their services manually often have overworked and overwhelmed employees. As you search for an MSP for your business needs, be on the lookout for one that uses the latest automation technology to streamline its services. For example, MSPs that utilize the Liongard platform are able to be more efficient, secure, and insightful than ones that work manually.
Expert Technicians
Large-scale managed service providers employ technicians to perform the day-to-day IT services for their clients. As a result, you should be sure that your chosen MSP works with experienced, reliable technicians who can provide the necessary support for your business's IT infrastructure.
Proven Performance
The best MSPs have the licenses, certifications, and experience to back up their claims. Before you onboard an MSP for your company, be sure to review its previous performance with customers similar to your company.
Frequently Asked Questions
What Are Managed Security Services Providers?
A managed security service provider (MSSP) is a type of MSP that provides security monitoring for its customers. These businesses typically offer intrusion detection, virtual private network (VPN) initiation, and virus protection.
Some managed service providers offer these security services within their business models. Other times, businesses need to hire one MSP for their IT support and another one for security.
What Do Managed IT Service Providers Do?
Managed IT service providers have many functions that are listed in the section "What Are MSPs Used for?". MSPs may deliver their own native services, other providers' services, or a mix of the two. Either way, they deliver services in their hosting data center or a third-party provider's data center.
Why Do Companies Use MSPs?
Companies use MSPs because they provide niche services that can replace an organization's IT department. They have many functions and benefits that will allow your organization to be successful in a more cost-effective way.
What Are the Benefits of a Managed Service Provider?
There are many operational and cost benefits of having an MSP. Some examples of benefits are: filling staff shortages by outsourcing tasks to the MSP, improving security, providing expertise to your organization, paying a fixed monthly fee that can be more cost-effective than paying hourly when needing repairs, and more. The automation of some professional services can ensure fast repairs or protection to your organization.
How Do MSPs Charge Clients?
The cost to hire an MSP depends on the MSP's pricing model.
For example, many managed service providers follow a subscription model in which their clients pay a predetermined monthly for their IT services. This model creates more predictable support costs, saving businesses money in the long run.
Other MSPs charge hourly costs a la carte for each service they perform.
Be sure to review a service provider's pricing model to determine how it meets your business's budget.
What Is a Managed Service Agreement?
When you hire an MSP for your company, you will want to know exactly what services the provider intends to perform. Creating a managed service agreement that includes service level agreements can help you understand all of the services your MSP will bring to the table before finalizing your payment plan.
The Best Managed Service Providers Use Liongard
Liongard is an automation program that can streamline MSP services. Looking for an MSP that utilizes Liongard can ensure that you receive the best value from your MSP and benefit from the greater efficiency, reliability, and insights our software provides.
Contact us today at 1-800-3322-0460 or through our site to learn more about the Liongard platform and how it can improve MSP business management services.