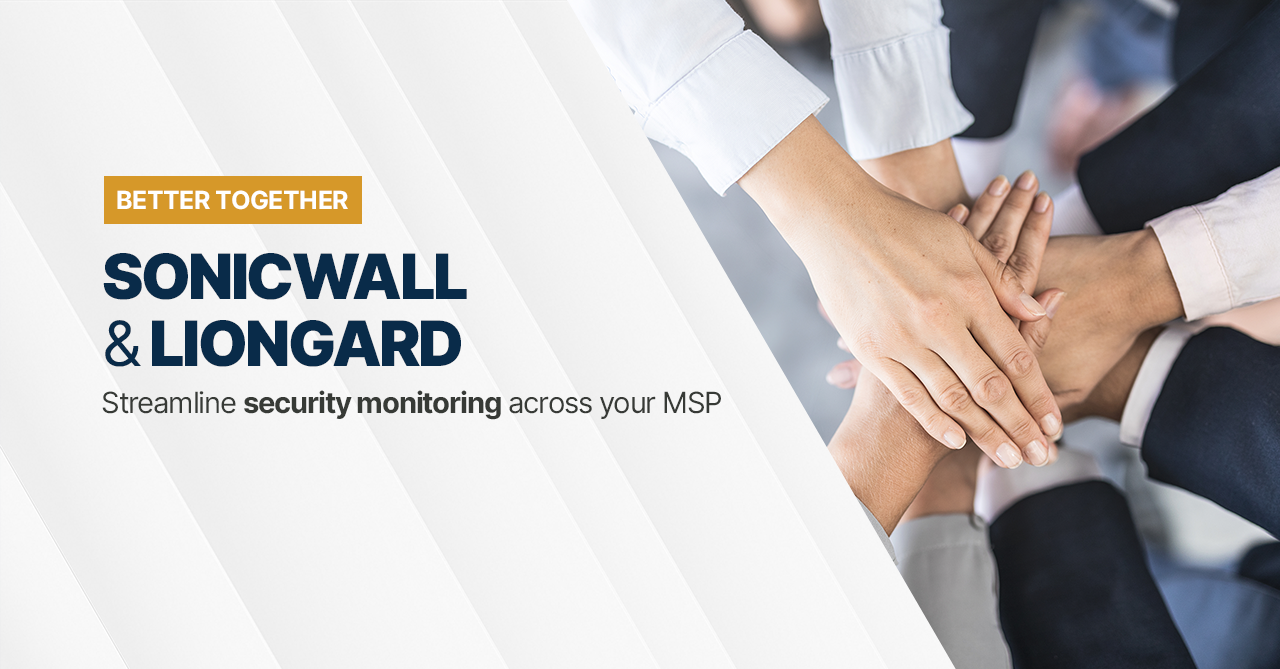 Companies everywhere have a renewed focus on security monitoring, brought on by the rise of digital business and the rapid migration of office operations to a cloud environment. The creation of thousands of applications designed to keep employees connected and businesses running makes the risk of cyber-attacks unavoidable. SonicWall's 2022 Cyber Threat Report determined there were 5.4 billion total malware attacks in 2021, with 623.3 million ransomware attacks and 60.1 million IoT malware attacks. 
With bad actors lurking in every corner of the internet, companies who want to protect their data are reflecting those priorities in their budgets. Managed service providers (MSPs) have an opportunity to increase monthly recurring revenue (MRR) by highlighting security capabilities, upselling existing customers, or landing new security-conscious accounts. 
Liongard's SonicWall Inspector Simplifies Security Monitoring
We're dedicated to providing solutions that help our partners deliver and demonstrate value to their customers, through automation that makes your job easier. The data pulled by the latest improvement to our SonicWall Inspector enables you to quickly evaluate security settings, identify gaps and opportunities for improvement, and plan upgrades and updates based on actual data instead of best guesses. 
What's more, if all you need is SonicWall monitoring, Liongard can save your MSP thousands of dollars compared to other management solutions 
Increase Visibility at Every Level of Your MSP
With the Liongard SonicWall Inspector, MSPs can easily monitor and report on SonicWall firmware and licensing, providing increased visibility for you and your customers, allowing you to be proactive about planning and budget requirements. The SonicWall Inspector provides visibility into firewall configuration information for devices across multiple environments, and includes alerts on firmware version, registration status, and licensing expirations that flow directly into your PSA or are sent via email. 
For Project Managers
Identify SonicWall firewalls that are running old or vulnerable firmware and schedule updates based on security priorities. Keeping firmware up to date is a critical step in minimizing risk for your customers, and having a record of your regular security reviews and firmware updates is an easy way to show your value.
For Account Managers
Monitor SonicWall firewall licensing expirations so you can get approvals for renewals well ahead of schedule and reduce the risk of downtime. This will also give you an opportunity to check-in with your customer and recommend any upgrades or new services in addition to license renewal.
For System Admins or vCIOs
Stay on top of expiring devices and ensure you and your customers have a plan in place for any replacements you may need. Tracking expiring devices keeps your customers on the best technology for their business, mitigating the increased security risks that come from using outdated hardware and software. This information is also valuable when you're building QBRs or other customer reports, so you can help your customers understand their technology needs so they can budget their time and dollars accordingly.
Step Up Your Security Monitoring Game
Liongard's SonicWall Inspector gives you a high-level overview of your customer systems and allows you to deep dive into security data to more effectively manage risk and protect your customers. To learn more about this powerful Inspector, schedule a demo or take a look at our technical specs to see how it works.